Combining cutting edge photonics, advanced AI and edge computing to deliver the world's most advanced monitoring and asset management solutions. Fotech's suite of solutions create more efficient organisations by simplifying how assets are monitored and managed – automating once challenging activities and delivering new insights to help optimise day-to-day operations. With more than a decade of experience, they continue to innovate, providing the world's leading asset management platforms to help customers meet their critical challenges. Fotech combines talent from the energy and high- tech computing sectors with cutting-edge photonics to deliver world-leading asset management solutions As the preferred provider for customers around the world , their fiber-optic asset management platforms provide a set of dynamic and adaptable solutions for a wide variety of applications. Their diverse and adaptable platform technologies continue to successfully provide invaluable information and value to customers around the world From intelligent traffic management and asset protection to upstream reservoir optimization and pipeline integrity , Fotech works closely with customers to address their specific needs.
The international corporation LEWA is the leading global manufacturer of powerful membrane dosing and diaphragm pumps, technological dosing systems and installations with pressure to 1200 kg/cm2 and also systems of accounting of technological processes. The LEWA group, cooperating with the known world companies, is a developer of revolutionary technologies and proposes to the clients intra-branch complete solutions of high quality. Long-term experience in management of the international projects allows the company to solve difficult (complex) tasks. Effective, in details thought over initially — diaphragm Lewa technologies allow to reach the greatest possible efficiency of the pump on all range of regulation. Two decisive factors — high quality of products and huge attention to qualification requirements, the accuracy of dispensing and reliable fluid supply – pledge of quality products. The equipment of LEWA is successfully used in the oil and gas sector (production, transportation and processing), in the chemical, pharmaceutical, food, cosmetic industries, by production of plastic and also at odorization of natural gas.
The Company "LCM ITALIA SPA" L.C.M. Italia S.p.A., established in 1986, is a fast-growing Company specialized in the design and production of API 6D and API 6A Floating and Trunnion Mounted Ball Valves for Oil, Chemical, Petrochemical, Pipeline, Natural Gas and Water Industries, Off-shore and On-shore Plants, all over the world. LCM is located in the town of Vanzaghello, about 20 km (12 miles) north-west of Milan, close to the Malpensa airport area and to the main railway stations, in the industrial heart of Italy . Main products of the company: Compact modular valves with double insulation and double ball wedge valves.
Finder Pompe, originally established as Pompe Vergani, has gone through substantial changes in its over sixty years' life. In fact, from a small company operating in the heating and conditioning field, Finder Pompe has become one of the most interesting and dynamic company capable of providing engineered solutions to the Oil&Gas, petrochemical, power generation and industrial fields. The sales network of Finder extends to all continents, and covers over 75 Countries through local agents and distributors: it allows Finder to follow the requests and the needs of the customers swiftly, and to maintain a direct contact with them constantly. This network is supported by an aftermarket sales and service department which has also the responsibility of the spare parts sales. Finder's headquarters and manufacturing facility are based in Merate, Italy. All high-tech projects and pump systems, which often reach the level of highly complex systems, are being designed and manufactured are being developed at the Merate plant.
CheckPoint Pumps & Systems is a leading manufacturer of chemical injection pumps and kits, supplying them worldwide since 1993 through its headquarters in the United States and regional enterprises in Dubai, the United Kingdom and Singapore. CheckPoint Pumps & Systems provides services such as: designing, manufacturing and supplying complete solutions for chemical injection, ranging from single basic pneumatic or electric metering pumps to complete, controlled, automated work systems, including solar ones. The company also provides control and disconnection panels, pressure testing devices, process gas and water treatment packages, and solutions for clean energy.
  Pavlodar Plant of Pipeline Fittings LLP – the domestic producer of water section heaters, details of pipelines, branches, steel latches, and also the isolating flange connections of any diameter and pressure. "Pavlodar Plant of Pipeline Valves" LLP is a member of the STACK "Union of producers and exporters of Kazakhstan", registered as a domestic manufacturer on the website of JSC "National welfare Fund "Samruk-Kazyna", during its work has established itself as a steadily growing and reliable company operating in the market for more than five years. The quality of all products is confirmed by certificates of origin CT-KZ and certificates of conformity. Consumers of production are the largest power extracting, oil refining and metallurgical enterprises in the cities of Kazakhstan and other enterprises of different regions of Kazakhstan. Pavlodar Plant of Pipeline Fittings LLP is the guarantor of quality and efficiency.
The Flammer GmbH company - is certified according to DIN EN ISO 9001: 2015 is based in the southern Germany, is a producer of backup copies, flame arresters and rectifiers of a stream. Products of production Flammer are used for the analysis, storage, measurement and transportation of gases. From the moment of the foundation in 1996 the company delivers to clients in the country and abroad high-quality products. As the OEM supplier of fireproof means and rectifiers of a stream, the staff of the company could develop economic decisions which comply with high technical requirements and safety requirements of our clients. The purpose - to realize the best decisions both from technical, and from the economic point of view together with clients for both parties.
FS is a world leader in the implementation of communication systems and the provision of optical solutions.The company is committed to helping You build, connect, protect and optimize an efficient infrastructure for optical communications. Microsoft, Google, IBM and other well-known companies, FS is the world leader in the fiber optic communication industry. Since its Foundation, the company has been offering services and technical solutions to customers from more than 49 countries and regions of Europe. In an effort to improve the quality of services and products of fiber optic communication, FS since 2009 has been developing integrated solutions, providing high-quality products, service support for global data Centers, cloud computing, urban and wireless networks, as well as access networks. Thanks to the creation of a multi-warehouse system and an increase in inventory in key regions, the Company aims to become a leading global company in the field of fiber optic communications. Always taking into account new trends and innovations, do not stop there and are constantly improving, providing even better service to each client.
Haitima BallValveManufacturer wasfoundedin 1984 withcapitaltwenty-fivemillion U.S. Dollars. Through the years, "Perfection" has been the only goal they pursue. In order to satisfy customers, with continuous efforts, they are working towards perfection through a Quality Assurance System, which has given them the ISO9001, API 607 Fire-Safe Approval, CRN Registered and PED 97/23/EC Module H certificate, 3A, TUV/TRD 100, DNV, BV MARINE Certificate, ATEX, TA-Luft, ISO 15848 , REACH, RoHS. With persistence and effort, they have become one of the leading enterprises of valves and fittings in Taiwan and China.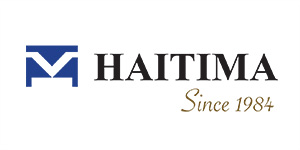 Сертификаты
Honeywell Industrial Fire is part of Honeywell International, a fortune 100 company that invents and manufactures technologies to address the complex challenges associated with global macro trends such as security, protection and energy. Fire & Gas industrial solutions are SIL certified and meet the highest standards of service.The main activities of Honeywell are aerospace, technology, home and construction solutions to ensure security and performance, as well as materials and technologies to improve performance.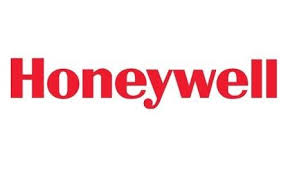 Сертификаты